Buying a Firearm Online? Here's What You Need to Know
Table of Contents:
Thank you for visiting Firearmstogo.com, the easiest place to find where to buy your next firearm online in the United States!
What are some of the most popular websites that sell firearms online?
When shopping for firearms, there are several things to consider - weight, caliber, price, and availability. Online retailers, such as Guns.com, offer the best selection at the latest price cuts while also convenient enough that you don't need to get dressed or pay for gas to go looking for them. Sometimes looking for your closest FFL near you can be a daunting task. Find out where you can go today for the answer for your next firearm purchase! Keep in mind that when you purchase a firearm online, they will request the contact information and shipping address of your preferred FLL (Federal Firearms License) establishment near you.
💡
There is also a great resource to find where that might be for you at
GunBroker.com
.
Guns for sale online
Gun consumers are looking for a variety of reasons. Some buy guns to hunt, others because they prefer to eat game meat, and some are interested in self-defense or protection of their loved ones. Regardless of why you're shopping for a firearm, it's essential to do plenty of research beforehand. You will be able to find detailed reviews about products on websites like GunDigest.com that have an extensive inventory of firearms reviews.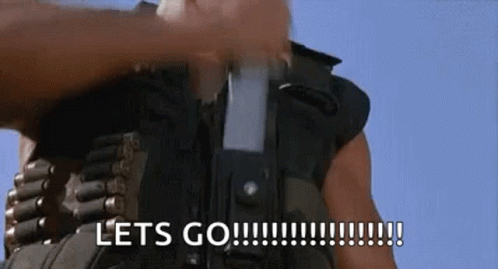 The best websites for firearms
When it comes to purchasing your next firearm, the internet offers several different websites that you can visit. Most firearm websites provide buyers the chance to buy their products at lower prices than what you would find in stores. The best way to save money is by always shopping around to know what deals are out there and compare them against one another. Prices will vary depending on where you buy, but many companies like Beretta now offer free shipping for orders over $300.
Generally, you will find better deals of firearms online rather than in-person
Buying a rifle online
The easiest way to find a rifle for sale is with an online retailer. A great website for purchasing rifles is Cheaper Than Dirt Gun Shop, which has a great selection of rifles and ammunition. Several other websites provide firearms across the country as well. It all will depend on your personal preference and what retailer has what you are looking for in stock.
What to research before making a purchase
It can be challenging to know where to buy a firearm for personal use or a friend. Purchasing one from the wrong place can mean more waiting, higher prices, and frustrating commitment strategies. This is why it is important to distinguish what websites have extensive experience in the industry and are vetted.
Some important factors to research before making a firearm purchase online:
💡
If you are buying a concealed carry weapon, it is highly recommended to try getting your
LTC (License To Carry)
Conclusion
Buying a gun online has several benefits that can serve you well in the long-run. As shopping online for firearms can provide you a vast array of selections that might not be available to you at your local armory. You may need to pay for expedited shipping or order a high-end model if you buy a gun online because many brick-and-mortar stores do not carry these models in store. Remember, if you're buying a handgun, make sure your local laws allow it before ordering.
You don't have to visit multiple gun stores to get the best handgun or rifle. We've sifted through the vast and confusing world of online firearms retailers, to find the best gun shops on the web. No matter what you're looking for, we'll be sure to point you in the right direction here at FirearmsToGo.com